Wood shredder MASUR UZ0510
Rotor speed:

Approx. 100 rpm

Hopper volume

:

0,7 m²

Hopper volume:

980 x 540 mm

LxWxH:

1750 x 1100 x 1700

Weight:

1.100 kg

Drive motor:

11 kW

Cutters:

15 cutter, 1 counterknife

Screen:

18 x 18 mm

Rotor diameter:

250 mm

Noise level:

< 85 dB(A)*
*varies due to variations in material quality, weight and condition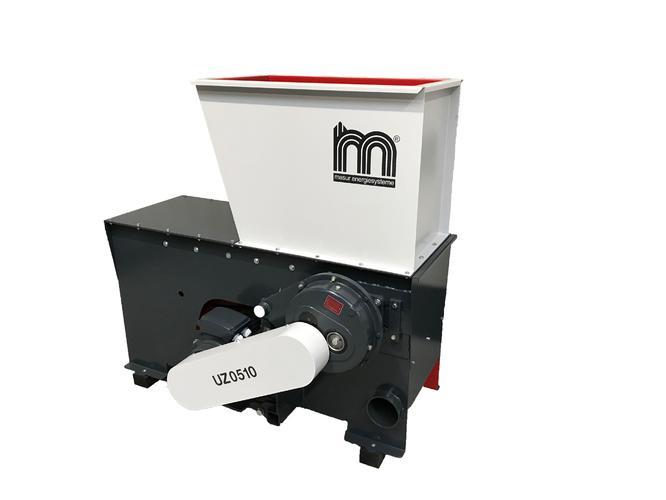 Wood shredder by MASUR - the perfect solution for craftsmanship
The wood shredder MASUR UZ 0510 is our brand new solution for small to medium throughputs in the woodworking trade. This fully automatic operating shredder with a drive motor of 11kW, its robust and compact design and its simple operation is optimally tailored to the needs of small and medium-sized companies in the woodworking industry. The
pressure of the feed ram is regulated via a pressure sensor system, allowing for fully automatic chipping.

Low maintenance & customer friendly
All wear parts are easily accessible to keep maintenance to a minimum. The knives are reversible and largely insensitive to nails, metal clips etc. Additional equipment like funnel cover and vacuum monitor are available on request. Please contact us any time for personal advice.
Download product sheet
Top loader MASUR R-series | Shredder for wood, plastic and paper
Rotor speed:

ca. 100 U/min

Hopper volume

:

1,6 to 4 m³

Weight:

3,5 to 5,5 t

Drive motor:

22 to 45 kW

Hydraulic:

2,2 to 4,4 kW

Granulate size:

10 to 50 mm

Screen:

12 x 12 to 50 x 50 mm

Rotor diameter:

370 mm

Rotor width:

900 to 1600 mm

Noise level:

< 85 dB(A)*
*varies due to variations in material quality, weight and condition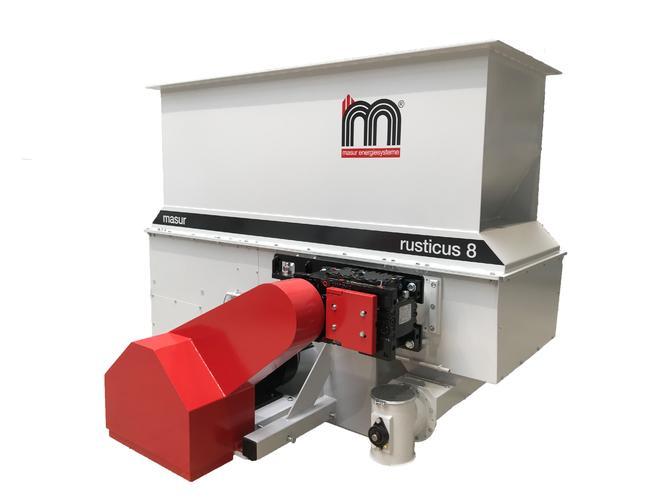 Top loader MASUR UZ-series | Shredder for wood, plastic and paper
Rotor speed:

ca. 100 rpm

Hopper volume

:

1,1 to 8,5 m³

Weight:

2 to 8,5 t

Drive motor:

15 to 75 kW

Hydraulic:

1,1 to 4,4 kW

Granulate size:

10 to 50 mm

Screen:

12 x 12 to 50 x 50 mm

Rotor diameter:

250 to 560 mm

Rotor width:

800 to 1600 mm

Noise level:

< 85 dB(A)*
*varies due to variations in material quality, weight and condition